5 Movies Every Entrepreneur and Small Business Owner Should Watch
Seeing your own struggles and experiences represented on the big screen can be not only a powerful motivator but also an enlightening teacher. #MichaelsWilder #entrepreneurship Click To Tweet
The media doesn't always get it right when it comes to accurately representing what it's really like to be a small business owner or entrepreneur. Underneath the glossy, gilded exterior, there's a more complicated story.
Some movies, however, hit upon the truth in a way that is both cathartic and inspiring to watch. Seeing your own struggles and experiences represented on the big screen can be not only a powerful motivator but also an enlightening teacher, giving you an opportunity to reflect on your own work.
These 5 movies do some of the best work at providing valuable lessons to current and aspiring entrepreneurs and small business owners. Plus, they're entertaining as heck: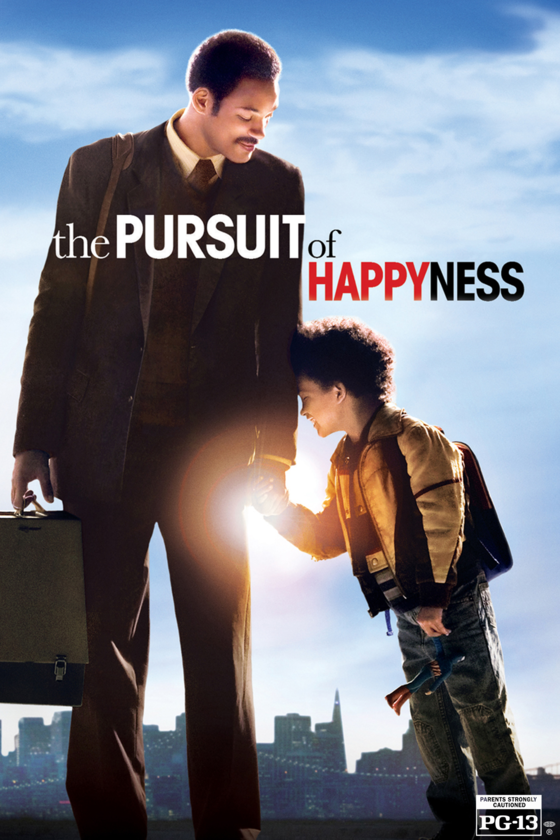 The Pursuit of Happyness
A true-life story, The Pursuit of Happyness is based on entrepreneur Chris Gardner's one-year struggle with homelessness while taking care of his son and working an unpaid internship as a stockbroker.
At the beginning of the film, Chris invests nearly all his savings in a medical scanner device that he believes represents a massive leap forward in technology. However, at a much higher price than a regular x-ray, Chris struggles to make back his investment, and the financial instability ultimately causes his life to crumble down around him.
The Takeaway
This movie does not pull its punches when it discusses the hardships of entrepreneurial life, which is exactly why it's a most-see for any would-be entrepreneurs. Its brutally honesty in examining the factors that can lead to financial desolation is a cold splash of water compared to the "Instagram entrepreneur" stories you see on social media.
Chris's talks with his son are especially inspiring and illuminating, offering hope for others following his path, but ultimately, the movie doesn't flinch from the hard truths.
The Devil Wears Prada
Andy, a young aspiring journalist, is determined to make it in the publishing world, even if it means giving up everything that she stands for in order to rise to the top.
Andy begins work at a fashion magazine headed by Miranda Priestly, a ruthless editor-in-chief who surrounds herself with sycophantic underlings. As Andy finds a way to fit in, she loses her sense of integrity and ethics somewhere along the way. Ultimately, Andy gives up her position as Miranda's right-hand gal but earns the editor's begrudging respect in the end.
The Takeaway
While not technically about entrepreneurship, The Devil Wears Prada is a great example of what not to do. Yes, it's important to be flexible and willing to adapt to new challenges and environments, but that should never come at the cost of losing who you really are.
Although Andy achieves a great deal of professional success, she lacks the passion for her work to truly be happy. Ultimately, if you're working long hours and sacrificing your principles just to make more money, you're going to end up burnt out. 
The Aviator
The Aviator is a biopic centered around the enigmatic business magnate Howard Hughes as he faces external pressures that close in on him as he navigates the business world along with the internal stress of dealing with a steadily worsening mental disability. Hughes was a movie producer turned businessman turned eventual hermit who was once viewed one of the most financially successful people in the world. Not only that, but he was also iconic in the aviation industry for his record-breaking around-the-world flight.
The Aviator follows the story of Hughes' life from the years 1927 to 1947 as his passion for flight and ambition for success lead him to meteoric highs, all the while the deteriorating condition of his OCD threaten to destabilize everything he's worked for.
The Takeaway
Beyond the external pressures of competitors, financial concerns, and regulatory issues, Hughes was fighting a battle within himself. His story is one that resonates with those who've had to face obstacles of circumstance. While it's not necessarily a happy ending for the airline magnate (or his real-life counterpart), The Aviator does deal honestly with both Hughes' successes and his illness and paints a sympathetic picture of the creative genius.
Although obviously plagued by conditions far outside of his control, Hughes built a legacy of innovation and inspiration. 
Jerry Maguire
Jerry Maguire is a slick sports agent who works for the high-profile company, Sports Management International—or rather, he was. After an epiphany causes him to rethink his role, he expresses his desire to focus on providing better quality representation for a smaller number of clients. As a result, the company decides to fire him.
As he sets off on his own to follow his vision of a more ethical approach to sports management, Jerry deals with personal hardships, a difficult client, and professional backstabbing. Despite these conflicts, Jerry grows his relationship with his client Rod, helping him to improve both his professional and personal lives.
The Takeaway
The difference-maker—Jerry's close relationship with his client—ultimately nabs him a great deal of recognition and respect, with other pro athletes praising him and expressing interest in signing with his agency by the end of the film.
Jerry Maguire demonstrates just how important it is for an entrepreneur or businessman to understand their clients and customers. Putting those clients' needs first—above the profit motive—is essential to starting a successful business. 
Willy Wonka and the Chocolate Factory
Although this critical detail isn't revealed until the last minutes of the movie, Willy Wonka and the Chocolate Factory is about the titular character's quest to find a suitable heir to take over his business. Under the guise of a contest that awards golden ticket recipients with a tour of his top-secret factory, Wonka gives 5 children the opportunity to prove themselves worthy of taking over the business.
Every one of them fails his tests, revealing themselves to be greedy and lacking in good judgement—except for Charlie Bucket, a good-hearted paperboy from a poor family.
The Takeaway
While no one can really endorse Wonka's questionable tactics, the underlying lesson is much less controversial: Choice your partners wisely. Obviously, you don't need to resort to the extremes taken by the eccentric candy maker, but you should take steps to vet the people you bring onto your team. The people you trust with running your business have a profound effect on its culture, values, and direction, so always make sure to bring on people who share your vision.