What is Marketing Segmentation?
The shotgun approach to advertising is over, and it's been replaced with that of a sniper's precision. With TV commercials and billboards, there's very little you can do to tailor your message to your audience. Sure, you can decide where you want your billboard to go up or on what channel you want your commercial to play, but ultimately, you just have to cross your fingers and hope the right people see your ad.
The internet changed all that.
Marketers can now use data from sources like e-commerce and social media to identify and precisely target key groups for marketing campaigns. This process of classifying and separating out consumers from a homogeneous group is called marketing segmentation.
The shotgun approach to advertising is over. #MichaelsWilder #marketing Click To Tweet
Marketing segmentation (also referred to as demand landscape mapping in some circles) is based on key factors such as age, interests, and spending habits. These considerations tend to fall into one of four basic categories: behavior, demographic, psychology, and geography. By identifying those consumers who are most likely to buy a product or service based upon these key traits, marketers can choose to target only people who will be likely sources of revenue.
Also, they can use data to identify new groups and tailor their marketing campaigns to their collective interests. For example, a marketer for a snack food company can use consumer segmentation to discover that a large portion of the snack's consumers are interested in video games. They may then use YouTube's "Director's Mix" feature to target their ads solely to gaming videos. This method creates a more personalized advertising experience that can be mutually beneficial.
With these opportunities for increased return on investment made possible through marketing segmentation, it may come as a surprise that the American Marketing Association identified the failure of effectively targeting these high value sources of growth as one of its "Seven Big Problems" facing the industry in 2016.
Now that we have the data, it's high-time to figure out how to use it.
Two Case Studies in Marketing Segmentation
Before diving further into the nitty-gritty, let's look closely at two case studies in marketing segmentation. These companies adopted distinct strategies for similar products, and in both cases, the products differ from others offered by the company only in advertising and packaging.
Bic for Her
The now-infamous pink pen that was marketed specifically to women represents a failure to accurately identify a segment's purchasing preferences and effectively cater to this group. Upon its release, the pen was ridiculed, and some consumers even took offense to the suggestion that women needed a special pen. This experiment in gender-specific pen advertising was ultimately a waste of time and money, and we can blame a lack of understanding surrounding marketing segmentation.
Just because you can market your product to a specific demographic doesn't mean you should. There must be a shared desire in this consumer segment for your product that is not satisfied by your current marketing strategy.
Excedrin Migraine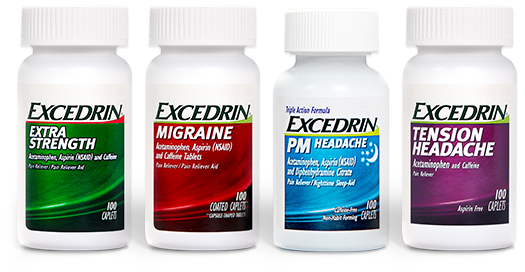 Our second example comes from Excedrin, a company that offers over-the-counter pain relief. The self-titled "headache experts" offer both Excedrin Extra Strength and Excedrin Migraine. Although it's not immediately evident in the product's packaging or advertising, both of these drugs contain the same active ingredients. So, the question is, "Why have two separate products that work exactly the same?"
The answer is marketing segmentation. Excedrin expanded its offerings specifically to cater to the segment of consumers who suffer from chronic migraines. Although Excedrin Extra-Strength would be just as effective at treating their migraines, these consumers are reassured by the fact that Excedrin Migraine is a medication made specifically with their needs in mind.
Excedrin was successful because it was able to pinpoint and market to a segment of their consumers whose needs were not quite being addressed by their existing products.
Characteristics of Effective Marketing Segmentation
As you can see, market segmentation is essential to directly addressing the specific needs of the consumer but only if it is done well. Generally, market segments must meet five criteria to be worth the effort and expense for marketers:
Measurable: Marketers must be about to quantitatively measure variables such as consumer purchasing power, segment size, and profiles.
Accessible: Segments must be large enough to be profitable.
Substantial: Marketers must be able to effectively reach and serve the consumer segment.
Differentiable: Consumer segments must be conceptually different from one another and require different marketing strategies. (In other words, don't be like Bic!)
Actionable: Marketers must be able to create and implement effective programs to attract consumers from desired segments.
A keen understanding of these key principles is necessary for targeting the groups that will maximize the company's return on investment. Otherwise, they risk sinking money into marketing for incompatible or apathetic consumers.
Applications of Marketing Segmentation
While many have struggled to make effective use of marketing segmentation, savvy marketing experts have implemented innovative new strategies that take advantage of the practice.
One of these emerging strategies is "intent marketing." Intent marketing uses data from search engines and interactive assistants. Then, by examining consumers' current behavior, advertisers can predict their future intention.
Let's imagine an example:
We'll say that there's a spike in Google searches for tuxedo rentals in a certain geographical location. We can take this information and infer that these searchers will soon be attending prom and market related products (corsages, for example) to this population. Basically, we're examining current behavior to anticipate future needs.
If you've ever gone Amazon shopping for a baby, you'll know exactly what I mean. Even if the only thing you ever buy is a onesie for your cousin's baby shower, you'll still be seeing ads in a year that are tailored specifically for the age the baby would be at that time.
Additionally, many platforms such as YouTube and Google now have an option for viewers to dismiss ads that are not relevant to them. This self-segmentation is an easy way to filter out consumers who are unlikely to purchase a good or service, saving money and effort for the advertisers.
With effective marketing segmentation, the consumer is happy to avoid advertisements for products and services for which he or she has no use, and companies are free to focus its energy on acquiring and retaining consumers who are likely sources of growth.
If done right, it can be a real win-win situation.