Why Facebook is Taking a Gamble on a Rebrand to Save Its Reputation (+What We Can Learn)
This week, Facebook unveiled a new logo design for its family of products. The FB app design will stay the same, but the parent company will now be sporting a new all-caps font complete with an "empathetic color scheme" that can be adapted to fit the branding conventions of each of its subsidiaries. The new logo will feature in all of its other apps, reminding users that the product is "from FACEBOOK."
The move is meant to help the parent company, which I suppose we'll now be calling "FACEBOOK" in all-caps, differentiate itself from the Facebook app while also creating more "transparency" in telling consumers which products are part of the FACEBOOK family. In addition to Facebook, the company also owns Instagram, WhatsApp, Oculus, Workplace, Portal, and Calibra.
The new logo redesign represents just another step in FACEBOOK's plan to bring all their brands together under the company's umbrella. Naturally, that begs the question: "Why?"
Branding Architecture: Why Facebook's Strategy Might Work
Facebook (both the company and the app) has taken heat in recent years for its role in the spread of fake news, rising rates of depression in young people, and issues involving online privacy—all of which have contributed to a drastic change in public perception. While people still use the social networking site, 38% of users report cutting down on commenting, posting, or viewing content on Facebook.
So, why is Facebook so hell-bent on tying its other brands to a (seemingly) tainted name?
It's not unusual for a company to want to differentiate its parent company from its subsidiaries. Google did the same thing in 2015 when it created its own corporate parent company, Alphabet. However, FACEBOOK's strategy for rebranding seems to flip the traditional paradigm on its head. Oftentimes, this type of branding architectural is meant to help sub-brands capitalize on the "halo effect" of a more recognizable name—like Facebook. In this case, however, it's the sub-brands that are helping to add credibility to the Facebook name—despite being newer and, generally, lesser known.
It's possible that FACEBOOK's strategy could backfire, but that seems to be a risk the company is willing to take. #MichaelsWilder #Facebook Click To Tweet
By introducing a new logo and integrating its family of products, FACEBOOK's execs are likely hoping that people will begin associating it with its more trusted brands. As of now, only 29% of adults in the U.S. know that Instagram and WhatsApp are owned by FACEBOOK. Facebook's overall user satisfaction rating has also taken a dive in recent years—falling to 63 out of 100, which is down from its all-time high score of 75 in 2015. It has the lowest score of all social networks. Meanwhile, Instagram's score has remained unchanged at a steady 72.
It's possible that FACEBOOK's strategy could backfire—making its other brands look guilty by association—but that seems to be a risk the company is willing to take.
When to Change Your Business's Branding Architecture
Making changes to your own branding architecture can be a smart move—especially when each of your products appeal to a different target audience.
Sub-brands may be tied explicitly to its parent company (like in the case of Facebook) or be more tangentially related (as is the case with Jeep and its parent company, Fiat Chrysler). In most cases, however, the brands all share a set of common factors, like messaging and imagery, to help unify the brands. Sub-branding does, however, leave individual brands with some freedom to differentiate themselves so as to appeal to their target demographics.
If each individual brand is strong enough to stand on its own, however, it often makes sense to create what's called a "house of brands" wherein the parent company isn't usually publicized. (Bounty, Tide, and Charmin are one such example.)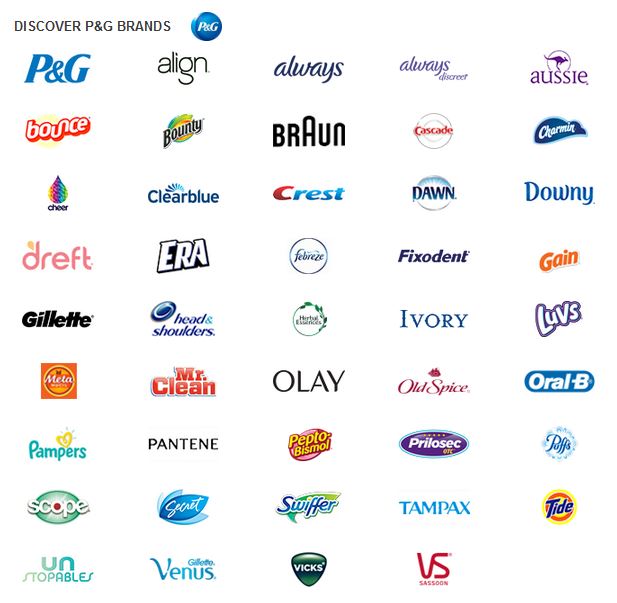 Alphabet is one example of a company that does both. For products like Google Play or Google Glass, the products are explicitly tied to the Google name, presumably to lend them some credibility and help build a user base of people who are fans of the Google line of products. However, Alphabet has also been experimenting with projects related to healthcare, self-driving cars, and other unexpected fields. For example, the Verily unit (which Alphabet cleverly refers to as one of its "Other 'Bets") has been working to build a high-tech rehab center in Dayton, Ohio to help patients tackle opioid addiction.
In cases like this where the sub-brand has seemingly little to do with the parent brand's key focus, it makes more sense for Alphabet to differentiate its branding so as not to create confusion in the marketplace. It also helps protect the Google name if one of these ambitious side projects suffers a massive failure.
The downside, however, is that individual brands within the house of brands must maintain its own marketing budget and strategies. Although there may be some crossover, the individual brands must create their own distinct place in the market—complete with plans for budget, marketing position, and customer segment.
All of this is just to say that juggling branding for multiple product lines can be a tricky endeavor. A good rule of thumb, though, is that if a brand does not share a common purpose with its parent and sister companies, it may be the right decision to separate it out from the others and give it a more distinct branding scheme.
Of course, there will always be exceptions. Although FACEBOOK's plans for developing a new cryptocurrency, Libra, have little to do with its other products, it has still decided to give Calibra (its digital wallet app that supports the Libra currency) the "from FACEBOOK" designation on the app's website.
To determine the best branding architecture for your business, the best thing to do is to talk to an expert (like the folks at Michaels Wilder) to help you weight the pros and cons of each structure.